Welcome to my Concierge Practice
---
My goal is to provide the highest-quality medical care and service, emphasizing a proactive, comprehensive approach to both disease prevention and wellness. I strive to provide excellence in internal medicine and pediatric care that is both compassionate and truly patient-focused. From the moment you enter my office, I want you to be completely satisfied with every aspect of your care.
---
What is concierge medicine?
In a concierge, or membership, medicine practice, the doctor makes a commitment to limit the number of patients to ensure adequate time and availability for each patient, and to provide an enhanced level of care.
Extended, unrushed visits enable physicians to spend meaningful time with patients, build relationships, and provide more comprehensive, proactive care than in traditional practices. To make this possible, the patient pays an annual fee.
Why are you converting your practice to concierge medicine?
I love practicing medicine. What I like most is the ability to connect with patients, interpret their needs, and provide just the right amount of guidance. However, my concern with healthcare today is the lack of time… There is never enough of it to do as much as I'd like for every patient and care for them proactively, not reactively.
A concierge practice, with ample time to focus on preventive measures and wellness, has proven to be one of the most effective models for maintaining health. The extra time allows for giving the proper attention when illness does occur.
Dr. Julia Stanford voted Washingtonian Top Doctor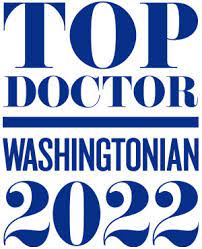 The Benefits of Concierge Medicine
Prevent ER visits.
Health can be unpredictable, and if an illness or accident occurs over the weekend, I will be available by phone for immediate advice. If the issue can be quickly and efficiently handled at my office, I will make arrangements to meet you there and eliminate the need for a trip to the emergency room or urgent care clinic.
With rare exceptions you will always be seen by me.
Unlike traditional primary care and pediatric practices where you may need to schedule an appointment with the first available doctor, you or your child will always be seen by me.
Extended office hours.
Office visits are best scheduled when the full complement of staff is available. However, should you or your child require an occasional visit outside of my usual office hours, I will do my best to reasonably accommodate you.
24/7 direct communications.
After hours, for urgent issues you can reach me by personal cell phone, email or text message.
Little or no office waiting room time, and longer appointments.
Office visits will start promptly minimizing exposure to sick patients.
Home visits.
If you or your child are ill and unable to come to the office, a house call may be offered. The need for each out-of-office visit will be determined on a case-by-case basis.
"As a new parent, there's always something you need to ask about and it's never at a convenient time of day. No matter how many books you read or fellow parents you can turn to, nothing is more reassuring than knowing Dr. Stanford is just a text away…she's like an extended member of the family. Now our son is heading into middle school years, and we don't know what it will be like raising a teenager, but we do know she will be there for him, and for us."

Patient ~ Carla U

"Dr. Stanford listens intently and is completely focused on what we're saying. Our appointments go well beyond a symptom-based interaction…at times she would ask questions that appeared unrelated but in fact were due to her holistic perspective. She is incredibly empathetic, a wonderful listener and always has our family's best interests in mind."

Patient ~ Shannon M
Access your personal health information and test results, securely message your care team, and manage payments, all from one spot and at your convenience, 24/7.
See your provider's openings and schedule appointments.
Review prescription medications and request renewals.
View payment history and pay current invoices.
---
---
JC Stanford, MD Concierge Internal Medicine & Pediatrics is a proud member of Privia Medical Group. The best doctors in our community have joined together to form Privia Medical Group (PMG), a multi-specialty, high-performance medical group that puts patients first. Our physicians are united by the mission of providing outstanding, more coordinated care for their patients.
To learn more about Privia Medical Group and find other Privia doctors, please visit our website.